Life Cover for you and your loved ones from £9 per month
Why Use the Simple Financial Planning
?
The Right Solution
·
We have a wide range of lenders, including major banks, credit unions, and other national lenders that will instantly become accessible to you, ensuring that your specific needs are matched to the right solution.
Fair Range of Market
·
We will consider all lenders we have access to before recommending a suitable mortgage product.
No Brokers fees
·
We don't charge a broker fee for the research, comparison and advice given for you new policy
Questions
?
If you have some questions, maybe we've already answered them for you
What are the different types of life insurance?

Level Term– Level term insurance is a form of life cover where the sum assured remains the same for the duration of the term. Level term life insurance policies last a specific number of years.

Decreasing Term (mortgage) – Decreasing term cover is a form insurance where the sum assured reduces (normally to match a loan or mortgage balance as it decreases) during the term. This is generally cheaper than the level term life alternative.

Family Income Benefit (Term) – The family income benefit policy is a form of life insurance that is generally taken out by parents/guardians to protect children and dependents in case the policy holder dies while his or her dependents are still too young to take care of themselves. This policy is beneficial in the sense that it pays a regular income, rather than a lump sum, to the dependents of the insured person. This is also normally a cheaper option than the level term and also the decreasing term for the same initial sum assured.

Whole of Life – Primarily, Whole of Life insurance does not expire. If you pay your premiums, your policy will never be cancelled. The policy will be valid for the rest of your life, unless you decide to cancel it yourself.

This means you never need to reapply for a policy. The premium rates will not increase due to age or personal circumstances if you opt for guaranteed premiums.

Over 50's Guaranteed – If you are living in the United Kingdom and are age fifty to eighty-five, then you are eligible for Over 50's life insurance. You do not need to pass a health exam or answer a long list of intrusive questions about your lifestyle to qualify for an Over 50's life insurance policy. You automatically qualify because of your age. Many people in the UK don't understand that they automatically qualify for Over 50's life insurance and never find out how easy it is to apply regardless of ill health.

Who needs life insurance?

It could be argued that practically everyone needs life insurance – Unless you have the saving to cover your funeral or your family are comfortable enough to cover the £7,000 odd needed. The amount needs varies from person to person, needless to say a 65 year old individual who rents needs considerably less than at 30 something year old with a two young children, a large mortgage and a partner who has had to give up work to raise the children. How much life insurance do I need? Click here to use our quick calculator to get an idea of how much cover you may need. What type of life insurance is cheapest? Book an appointment with one of our friendly consultants and they can go through the figures for you, and give you advice along the way. We offer a solution to your bespoke circumstances, look at all your needs and develop a portfolio solution unique to you and your family's situation.  We will even show you how we can arrange a policy into trust to avoid any unnecessary tax implications and avoidable waiting periods for the policy payout should your family be unlucky enough to need to claim during the term.

How much does it cost?

The cost of level term insurance can vary. There are a number of factors that determine how much a person's premium will be. One of those factors is a person's health. People who are healthy will typically pay less for a level term insurance policy. Certain lifestyle choices, such as smoking, will also affect the amount of money a person pays for an insurance policy. Smokers typically pay more for their level term insurance policy.

Furthermore, a person's occupation may influence the level term insurance premium. People who have risky occupations may pay more for level term insurance.

Contact us if you would like to discuss Critical Illness cover, Income Protection or ASU cover..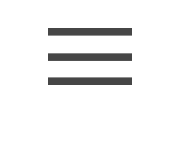 What Our Customers said
I found the team to be extremely professional, friendly and well informed. The team can simply explain the benefits and drawbacks of all the products and services I was looking for. I therefore could make an informed decision for me and my family.
Cameron Glen
Very helpful and know their products inside out. Very nice people to deal with and any questions answered honestly.

Sami Na
Great news and many thanks to Millie and Bobby for some great work. Both of you have done a brilliant job, we are really pleased with the way you and Bobby have handled our case.
Campbell & Jeana Arnott
I found the team to be extremely professional, friendly and well informed. The team can simply explain the benefits and drawbacks of all the products and services I was looking for. I therefore could make an informed decision for me and my family.
Cameron Glen 2