MORTGAGE RATES are currently low but could that all be about to change? Is now the best time to sort out yours?
The nine-man Monetary Policy Commission's decision this month to increase the Bank of England base rate by 0.25% is a sign that the inevitable is happening and homeowners with variable rate trackers now should start to take notice.
The base rate is now the highest it's been since March 2009 when it was drastically dropped following the economic crash.
What this means is that the 3.7million borrowers who are on variable and tracker mortgages will see their monthly bills go up as lenders look to pass on the costs.
Below is a table of what those extra costs on your mortgage could like !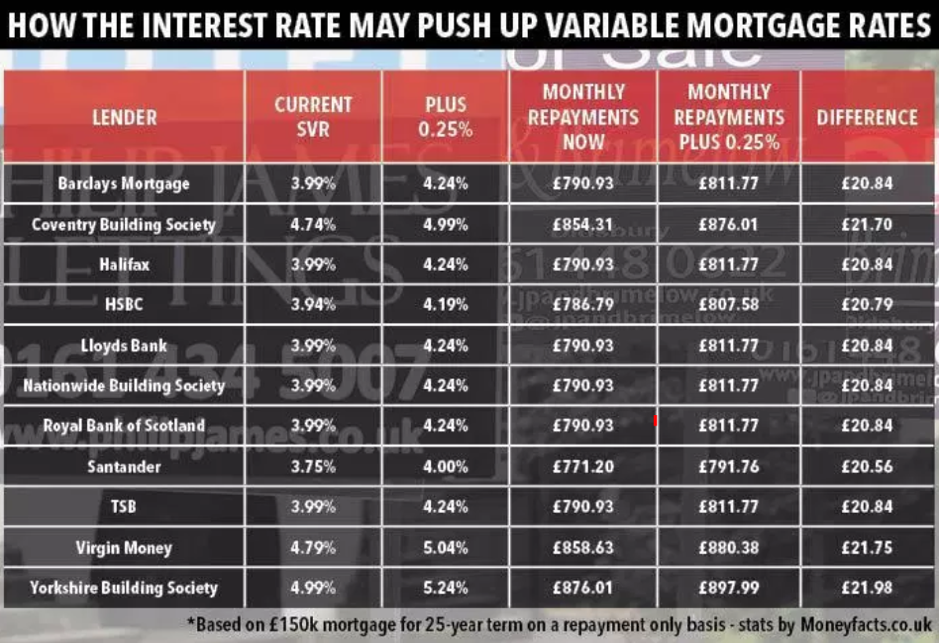 What does a base rate rise mean for homeowners?
If you're on a fixed-term rate then the rise won't change your repayments because you're already locked in to a deal.
You will only feel the effect of the hike when you come up to review at the end of your fixed rate.
Variable rate and tracker mortgages follow the base-rate and can go up or down at any time – customers on those deals are likely to see their bills go up.
Hannah Maundrell from money.co.uk warns that now is the time to lock in to a fixed-rate mortgage as the rise could see bills go up as early as next month.
For the best 2 year and 5-year fixed deals on the market download our FREE: Essential Comparison Table for Re-Mortgages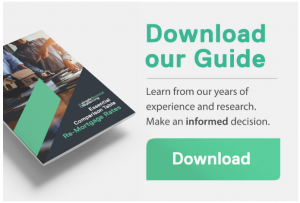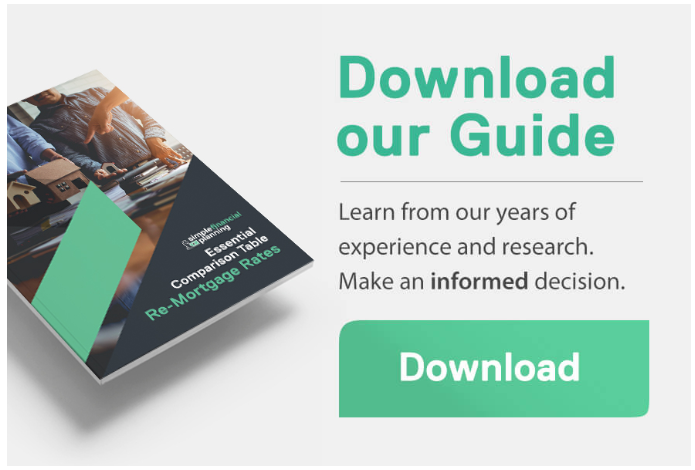 Are the best deals on the market disappearing ?
Mark Carney the Governor Of The Bank Of England previously said there will be "something more than three" low rises over the next few years,
So now we have seen one in August 18 and from this comment we can only assume that there is another two hikes on the way with financial experts predicting another 0.25% hike on the base rate before the end of this year.
Which would take us to a base rate of 1% – Still Low but can households who have been living on this cope with this increase ?
With the monthly mortgage payment being the biggest single monthly expenditure for many households the opportunity to save significantly may not be around for much longer. The message from many lenders is clear: Borrowers Beware.
it's possible that some of the cheapest deals currently available will be withdrawn, so if you are looking for a fixed rate you really want to be thinking about acting now.
So what can you do?
First check to see if you're on a variable rate or check when your fixed deal comes to an end.
Second get in touch, we are an independent whole of market mortgage broker who can source you the best mortgage for your circumstance
If you would like to find out some more information on any of the above – Or anything else financial please feel free to reach out and contact us at [email protected] or call us 0141 343 7654.