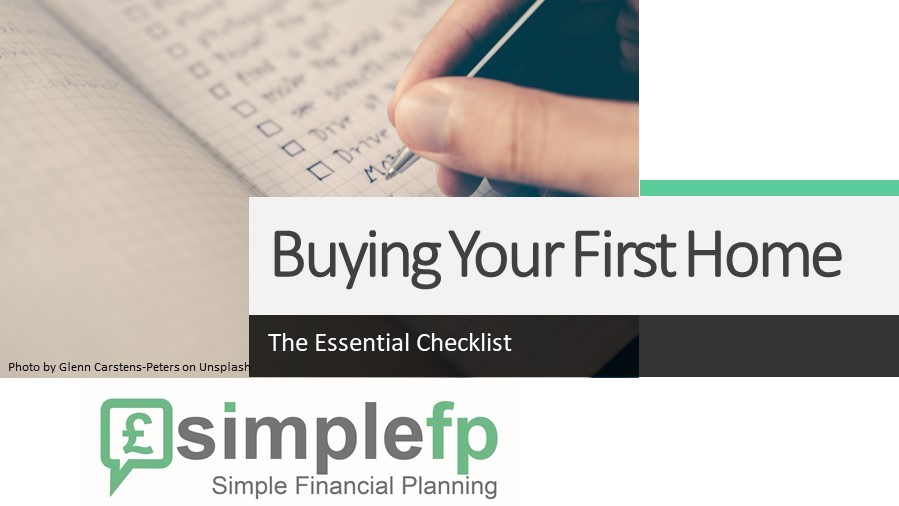 The excitement swirls around in your tummy as you put the key in the lock and open the door. You eagerly swing it open and stand proudly beaming in your brand-new home. YOUR home. But how did you get there?
If you are anything like I was before I sat my mortgage advice qualification – you would probably assume that the first step will be finding that dream home of yours. But wait! There are a few standard things to consider before you get to an auction style bidding war over the next piece of prime real estate.
How healthy are your finances?
Have you checked your credit rating? Most people who have been living at home with little expenses may not actually have much of a financial footprint.
Check Your Credit Rating
You must check your credit rating and find out if it is good or not, and if it isn't there are things you can do to improve it before you take the plunge into adulthood!
Having a small limit on a credit card which you pay off each month is often the easiest way to do this but speaking to a credit agency such as Experian is the best place to start.
What Do You Earn?
Next you need to think about what you earn. A lender will typically lend you a maximum of 4.5 times your income so when you are shopping around, bear this in mind. Don't overstretch your budget when shopping around only to be disappointed when you seek out a mortgage.
If you are self-employed you will also need to be able to provide at least one years' worth of accounts.
Deposits
In terms of deposits (whilst we are still on the topic of money!) – the minimum you must have is 5%. This can be gifted to you, but this must be declared to the lender if it is.
Advice
Do I just have to speak to my own bank? My advice here is don't limit yourself!
Seek out a mortgage broker. They are knowledgeable and can assist you in so many aspects of buying your first home.
They will make sure that the lender and rate you apply for is suitable for your needs and recommend ways in which you can be protected from losing your home in future.
They will often be able to recommend solicitors for you too – another essential when purchasing a property.
If your broker is of a decent standard, they will stay with you through the whole buying process and make sure that the mortgage completes at the other side.
This is when I would say that some brokers will provide their services for free but be wary and perhaps Google some reviews as you will find – you get what you pay for! It is standard for broker firms to charge you for their services. In the same way that you would not expect a solicitor to work for free, neither will a broker – they have earned their qualifications too!
The Boring Bits – Paperwork
One thing that is rather tedious but essential in the application process for a mortgage is making sure you can prove who you are and what you earn.
Many an application has been delayed for lengthy periods of time because the applicants could not provide proof of identity or appropriate bank statements.
Get your paperwork together as soon as you can as you don't want to miss out due to a technicality.
Get in touch with Simple Financial Planning
Get in touch with us today to help you with your financial needs, our aim is to make it simple for you!