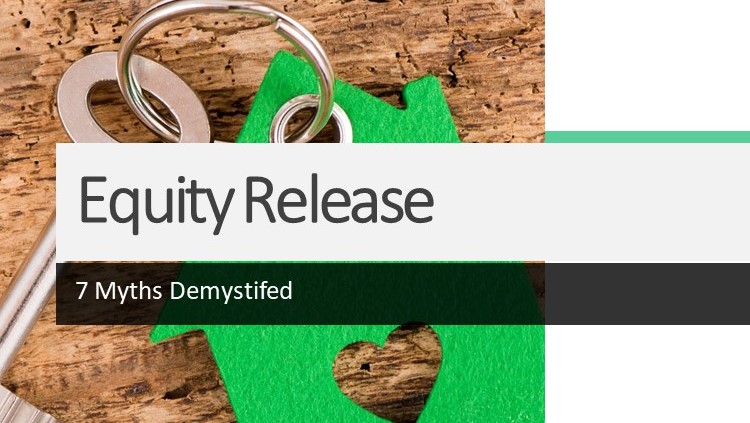 More and more people are using the money tied up in their properties to boost their income in retirement, and the surge in popularity of equity release means there are some competitive rates on the market and customers have a lot more choice with products.
However, some people might not even consider using equity release to make the most out of their retirement because the market is still widely misunderstood.
If you've come to believe that equity release is a scary topic, we're here to debunk five myths to give you a clear picture of what it's all about.
How It Works
Equity release allows you to unlock the value of your home and take some of the money for personal use. Many people choose to take the trip of a lifetime, while others might help their children to put a deposit on a home, or pay for a family wedding.
It's no wonder that equity release is still tainted with a bad name. In the past, it wasn't as regulated as it is now, and homeowners could end up in negative equity. But things have changed dramatically in recent years, and stricter regulation means that customers are safer than ever.
Anyone over the age of 55 who owns a property worth £70,000 or more can access funds from their home. Many people prefer this option to downsizing, as they get to stay in their homes and communities, and they don't incur the stresses and costs of moving house.
There are two main types of equity release and they're both quite different.
Lifetime Mortgage
This is probably the most popular option for those wanting to release equity from their homes. This is where you borrow a proportion of your home's value, and you don't have to pay it back until you either go into long-term care or pass away. You have a choice in how you receive the money — whether you draw down the cash in a lump sum, or borrow it at regular intervals, or choose to pay some of the interest off over time.
You can choose to borrow as much or as little as you want, and ringfence an amount to give to your loved ones. The balance can be offset should the house price rise in value, and if you have an existing health condition, you may be able to borrow more.
And you'll never have to repay more than the value of the property, because the Equity Release Council guarantee this this will never happen.

Home Reversion
This is where you sell part or all of your home in return for a tax-free lump sum, or regular payments. If you choose to sell part of it, you can leave the rest as inheritance. The homeowner has the right to stay in the property for as long as they wish. It's not a loan, so there is no interest to pay, and if the value of your home goes increases, so does your share of the property.
So what are the most common myths surrounding equity release?
1. My family will have to pay my debts
This is one of the biggest fears people have, yet there's no truth to it. The main industry body, the Equity Release Council ensure that products have a 'no negative equity guarantee', so in the unlikely event that the loan is more than the house is worth, the debt will be wiped and never passed on to your estate.
2. My family will be left with no inheritance
Lifetime mortgages have become increasingly flexible and you can choose to ringfence a certain amount to leave to your loved ones. Many people also release equity to give an early gift to their children, such as the deposit on their first property or to help with living expenses. If you'd like to reserve a certain amount for younger family members, talk to a financial adviser when you first meet them.
3. I've not paid off my mortgage, so I can't release equity
Yes, you can. Many customers are choosing equity release to pay off their mortgage, and use the remaining money to top up their pensions. Once you pay off your mortgage, there is no obligation to make repayments unless you want to. Bear in mind that if you choose this option and miss a few repayments, the interest rolls up.
4. I'll never be able to move house
With a portable equity release plan, in most cases you can transfer the loan to a new property that you move into. However, there may be costs in moving the plan to a new home, but your adviser will clarify how much these costs will be before you make any decisions.
5. I'll no longer own my home
With a lifetime mortgage, you retain 100% ownership of your home. Many people use equity release to make home improvements, redecorate or add an extension. However, people choosing a home reversion plan will transfer the legal ownership over to the reversion company, and live in the house rent free for as long as they want to.
6. It's a scam!
All equity release providers are regulated by the Financial Conduct Authority (FCA) and customers are protected against being misled. A financial adviser will outline your options fairly and transparently, and make sure you are aware of the fees involved. They
will also tell you if they think that equity release is not right for you.
7. I'll be forced to make monthly repayments
Customers will never have to make monthly repayments, in fact, these products are rare. Lots of people choose to release equity to pay off existing debts and are left with no further payments until the plan comes to an end.
There are now a number of flexible products on the market, so you can choose to make monthly payments to prevent the interest from rolling up.
Summary
To summarise, equity release is a highly regulated, safe industry with more transparency than ever, and no provider will ever force you to take a product out if you don't want to.
Talk to a professional financial adviser to get a balanced overview, and weigh up the pros and cons before you make a decision.
It is strongly advised that you speak to your family before withdraw money from your home, as it could affect their inheritance. It might not be for you, but armed with the peace of mind that you won't lose your home, your dependents won't shoulder your debt and you can choose a flexible product that works for you, talk to an adviser about a plan that is suitable for you.
Contact Expert Advisers at Simple Financial Planning
It doesn't matter whether you need help with insurance, debt, mortgage, saving or investment, we at Simple Financial Planning can assist you. Our expert financial advisors come with rich experience in the industry, therefore can guide you precisely. We offer a personalized approach and help you choose the best money plan.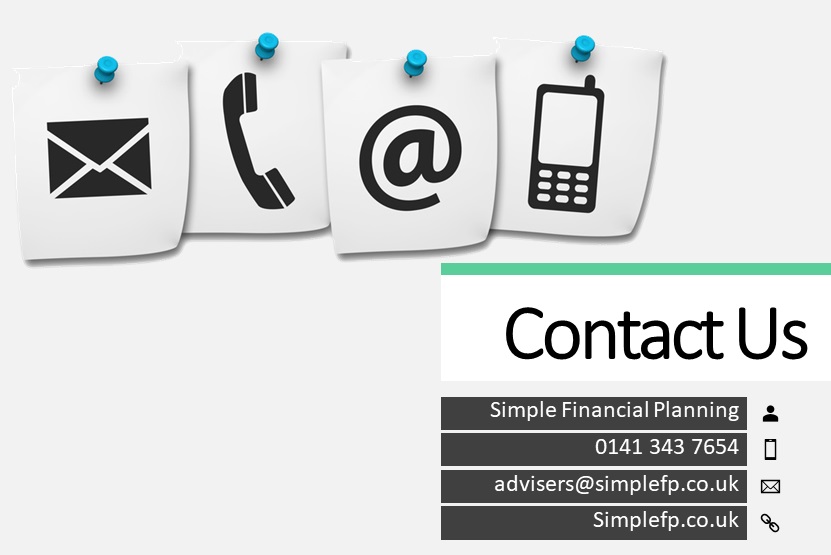 Call us for information on equity release; our dedicated advisors will be glad to provide all the details you need.
More Information
You can also watch our video for more information on Equity Release and get some insights from the exports to help you understand what it is all about. Simple Financial Planning is here to help and to make the process as Simple as possible for you!
We also have a blog on on the 7 reasons to consider equity release, follow the link below to the article and share or like on Social Media!